Theme 1. STUDIO LIGHT
STUDIO LIGHT FROM GENRE TO FASHION.
WORKING WITH CURLY SHADOWS AND LIGHTS,
CREATIVE TECHNIQUES
AND METHODS OF IMAGE DISTORTION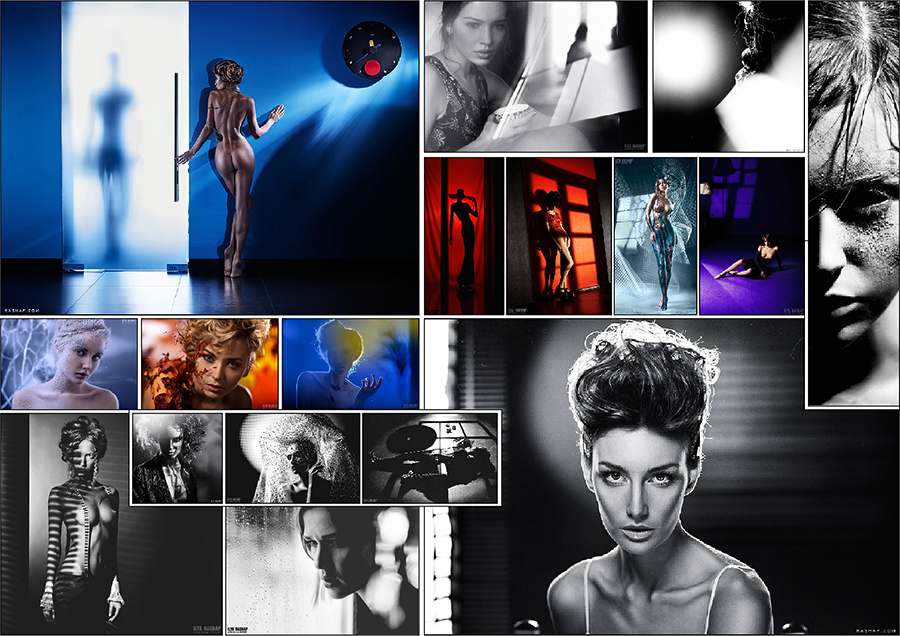 Do you want
have a clear idea of all the variety of lighting available to the photographer? Or would you prefer to continue to proudly declare "I only shoot with natural light"? It's up to you to decide if you want to limit yourself to "fences". It doesn't matter where you shoot, it doesn't matter what style you shoot in... it is important how many tools you can use, and how versatile your capabilities are.
Flash monoblocks, generator light, contituous light, LEDs, movie light, lens solutions, various types of attachments, tools, reflectors, and more.
Comparison, analysis, advantages and disadvantages, applications and relevance of each line of light. But the most important thing is why, where and when you need it!
Do you want to understand light intuitively? I will tell you how to take techniques from the real world around you, and how to implement it in your work, getting a "sense of light".
And also
The main methods and logic of setting the light on a person, depending on the image and image style. The symmetry of the light pattern.

Drawing facial and body plastics, anatomy.

Volumes and graphics, methods of working with soft and hard light.

How to draw with light and shadow. Creative author's developments, some special lighting setups and solutions.

Create shadow masks from simple to complex.

Shaped light. Principles of reflecting surfaces and obtaining light masks, as well as shading light in the right directions.

Techniques for image distortion: blurring, getting highlights, nebulae, blurring, color effects. Use of glasses.

View and analyze the participants portfolios.

Answers to the questions "how is it done" for any photos from author's portfolio.
The workshop will be of interest to both amateurs (who want to learn how to use light with ease and flexibility) and professionals (who want to "spy" on some of the author's special techniques and developments).