Theme 2. MIXED LIGHT
EFFECTIVE USE OF MIXED
AND CONTINUOUS LIGHT.
DYNAMIC SUBJECTS IN PHOTOGRAPHY.
WORKING WITH SMOKE AND STRUCTURAL LIGHT.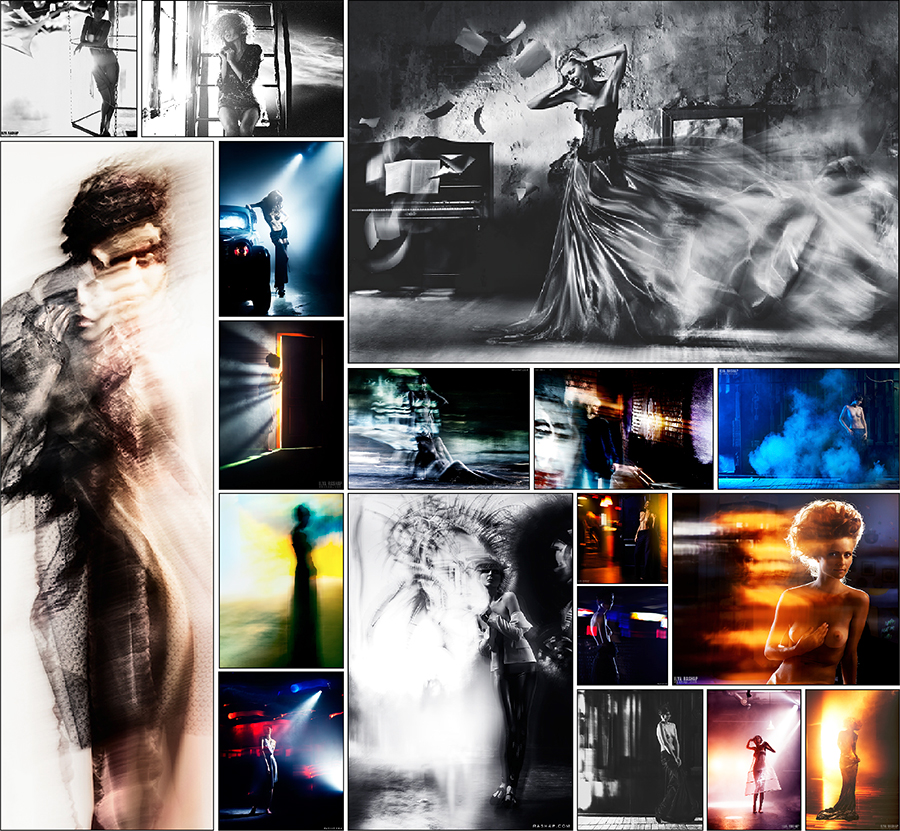 This is real
WOW-effect in any photo. And one of the most technically challenging topics for a photographer.
The essence and purpose of the master class is to significantly facilitate the process of learning complex techniques and enrich your arsenal.
And the most important thing is not memorization, but understanding — this is what the teaching method is based on.
And also
Analysis of light settings on specific examples.

Features, specifics, and secrets of working when combining continuous and flash lighting in a frame. Interesting techniques, pros and cons.

Work with combined light at short, medium and long exposures. The logic of setting the light and setting the equipment, depending on the desired effect.

Create controlled distortion and beautiful dynamic solutions in the frame.

Unusual work with smoke and other diffuse structures. Profitable light in such stories.

Getting structural light. Visible rays, volumetric lighting.

View and analyze the participants portfolios.

Answers to the questions "how is it done" for any photos from author's portfolio.
The workshop will be of interest to both amateurs (who want to learn how to use light with ease and flexibility) and professionals (who want to "spy" on some of the author's special techniques and developments).