Theme 5. PLAIN AIR AT NIGHT
NIGHT PHOTOGRAPHY AND LIGHT DRAWING.
COMPLETE PLOT CONSTRUCTION
AND LIGHTING SOLUTIONS AT NIGHT
IN THE CITY AND IN THE OPEN AIR.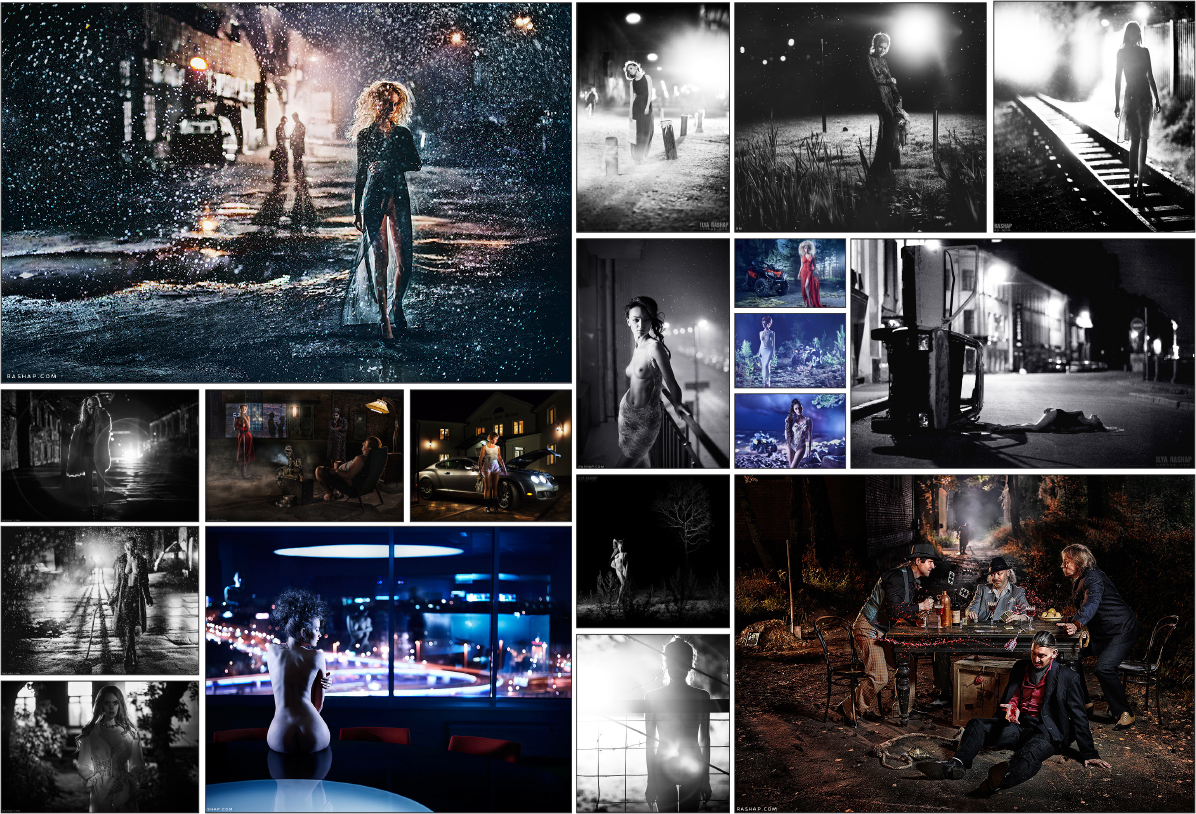 Вот они!
Те самые условия, когда вы можете получить классный кадр практически в любом месте!
Перед нами черный квадрат. Что и как мы в нем нарисуем светом — это и будет нашей картиной. Одна из самых интересных, познавательных и эффектных тем!
А также
Shooting at night. Choice of location, plot, mood. Ability to see the potential of the selected composition.

Equipment. Flash, continuous, LEDs, generator systems — what, why, where, pros and cons.

What "natural" light of the night city we can actively use, how it is profitable and unique. The widest opportunities for creative work.

"Genre" photography. Create a realistic, "live" image with sculptural light throughout the story. A shoot "snatched" from life.

In conditions of complete darkness we completely build the light and composition with our own hands.

Several real productions on the spot, direct work with the plot, where the public can see and participate in the process, starting from the idea of photography, analysis of history, and ending with its complete creation and implementation.

As in any master class, the analysis of participants works as a portfolio review.

Answers to the questions "how is it done" for any photos from author's portfolio.
The seminar will be interesting for both amateurs (who want to learn how to work with the story and art light at night, to be able to solve the space) and professionals (who want to "spy" some special techniques, techniques and developments of the author).