Theme 7. ART
PHOTOGRAPHY AS ART.
MODERN TRENDS AND DIRECTIONS.
HOW TO MAKE SENSE OF IT
YOUR PHOTO. ANALYSIS
WORKS OF FAMOUS AUTHORS.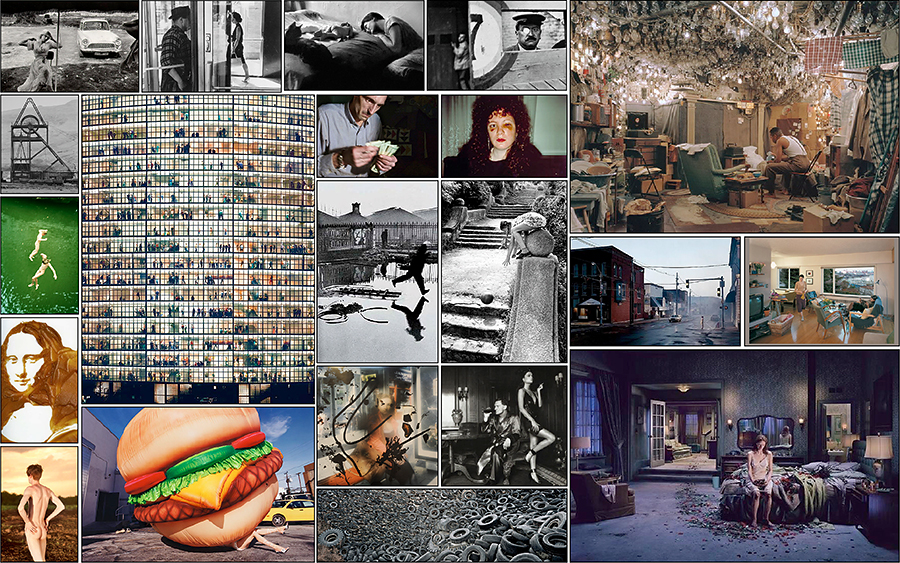 Do you think
that everything was made before us, and the current photographer is doomed to repeat?
You urgently, URGENTLY need to get a lot of the latest, up-to-date information about what modern photography is and how vast the world of ideas and opportunities is.
These are new horizons, incentives, ways of development — your real creative impulse!
And also
Development of modern photography as an art. Goals and objectives of contemporary art, dialogue with the audience. How the viewer's perception changes over time and what conclusions the photographer can draw in this regard.

Relevant topic. Connection of photography with neighboring art forms, interaction with science, sociology, political science, psychology, and so on. What topics are interesting for people to discuss. How to make your creativity discussed.

Modern trends and directions. On a set of examples of stars of art photography that have world recognition, the analysis of their creativity.

Questions about the relevance of your own creativity. In what context is it worth studying famous authors and how to get the most out of it for yourself?

Work with projects, not individual photos. How to express your own thoughts. Acceptable additions in the form of literature, performances, and video art.

The role of content in the image. Direct and indirect impact on the viewer's feelings. The pros and cons.

Photo festivals, competitions, residencies, portfolio revues, grants - where to go for a "poor artist".

Commercial component of the art photography market. Relationship of the author's name, cost, and capabilities. Way of development.
The workshop will be of interest to photographers of any level, if they have a desire to develop and achieve success in their activities. And also for those who want to increase their level of perception of photography.